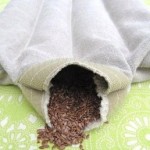 Overview
A heel spur is a buildup of calcium or a bone hook on the heel bone. This is typically the source of most heel pain. It usually takes an X-ray to see the heel spur protruding from the heel. Without proper heel spur treatment, a heel spur cause inflammation and lead to other ailments like plantar fasciitis and Achilles tendonitis. It is important to be examined by an orthopedic specialist.
Causes
When a bone is subjected to pressure, rubbing, or other stress over long periods, it tries to repair itself by building extra bone. This extra bone is what is referred to as a ?spur?. Many form as part of the aging process when cartilage breaks down in the joints.
Symptoms
More often than not, heel spurs have no signs or symptoms, and you don?t feel any pain. This is because heel spurs aren?t pointy or sharp pieces of bone, contrary to common belief. Heel spurs don?t cut tissue every time movement occurs; they?re actually deposits of calcium on bone set in place by the body?s normal bone-forming mechanisms. This means they?re smooth and flat, just like all other bones. Because there?s already tissue present at the site of a heel spur, sometimes that area and the surrounding tissue get inflamed, leading to a number of symptoms, such as chronic heel pain that occurs when jogging or walking.
Diagnosis
Most patients who are suffering with heel spurs can see them with an X-ray scan. They are normally hooked and extend into the heel. Some people who have heel spur may not even have noticeable symptoms, although could still be able to see a spur in an X-ray scan.
Non Surgical Treatment
Heel spurs and plantar fascitis (inflammation of the plantar fascia) are usually controlled with conservative treatment. Early intervention includes stretching the calf muscles while avoiding reinjury to the plantar fascia. Decreasing or changing activities, losing excess weight, and improving the fit of shoes are all important measures to decrease foot pain. Modification of footwear includes well-padded shoes with a raised heel and better arch support. Shoe inserts recommended by a healthcare professional are often very helpful when used with exercises to increase the strength of the foot muscles and arch. The inserts prevent excessive pronation and continued tearing of the plantar fascia.
Surgical Treatment
Have surgery if no other treatments work. Before performing surgery, doctors usually give home treatments and improved footwear about a year to work. When nothing else eases the pain, here's what you need to know about surgical options. Instep plantar fasciotomy. Doctors remove part of the plantar fascia to ease pressure on the nerves in your foot. Endoscopy. This surgery performs the same function as an instep plantar fasciotomy but uses smaller incisions so that you'll heal faster. However, endoscopy has a higher rate of nerve damage, so consider this before you opt for this option. Be prepared to wear a below-the-knee walking cast to ease the pain of surgery and to speed the healing process. These casts, or "boots," usually work better than crutches to speed up your recovery time.